Lesson 2
back to the lessons
Starck juicer
back to the lessons
Philip Starck Juicer

In this lesson I will show how you can easily draw a chroom part.
To do this chroom lesson I will start with a juicer by Philip Starck.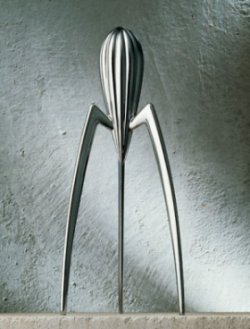 Start with a new document, use a bluish color like the one below (blue, black and white) for the background.
Start drawing the solid part.
To make three legs to this solid with an equal space between I use a simple trick, shown below.
First you draw a circle with one point of the legs on it, draw a streight line through the centre of the circle (in this case a vertical line).
Now on a quarter of the vertical line you draw a line paralel to tangend line, the one that touches the side of the circle (in this case a horizontal line).
Where this line crosses the circle you have your other two connections of the legs.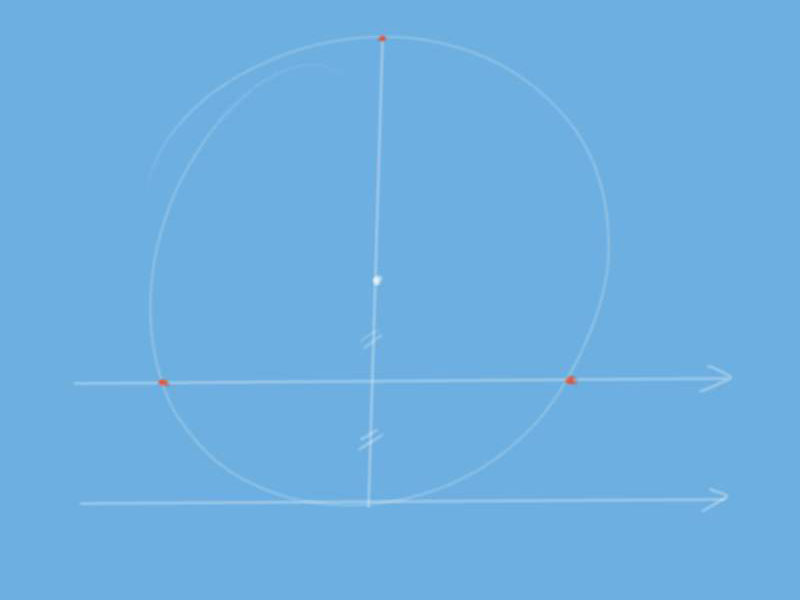 When you do this in a perspective view you need to use the perspective middle of the circle, this is located a little bit more to the back (drawn in grey).
Then it should look like this:





Now you can make the outlines of your drawing.
There are long bend lines in this object, Painter has a useful tool, you can move and rotate your drawing.
This tool is located in the toolbar below.



The hand is selected to move the object
You can also move your drawing by holding down the spacebar and drag the drawing with your mouse (also possible when normal drawing tool is selected).

The circular arrow is selected to rotate the object



Start with the outlines of the chroom product.
Use the trick from above.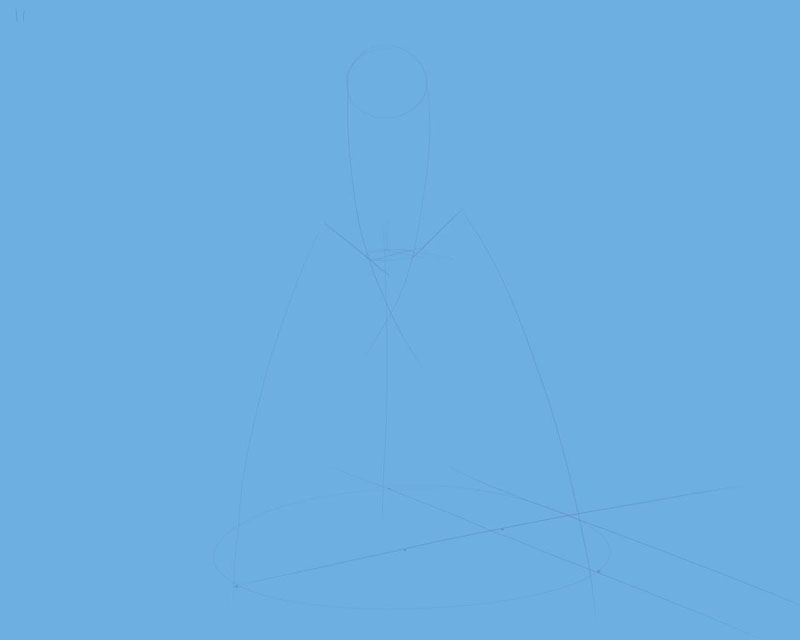 The surface of the product consists of ridges these have to be drawn.
Do this with a small brush, weight 3-5, opacity 10-20. the dark lines are the most important, the lighter ones you have to do again later.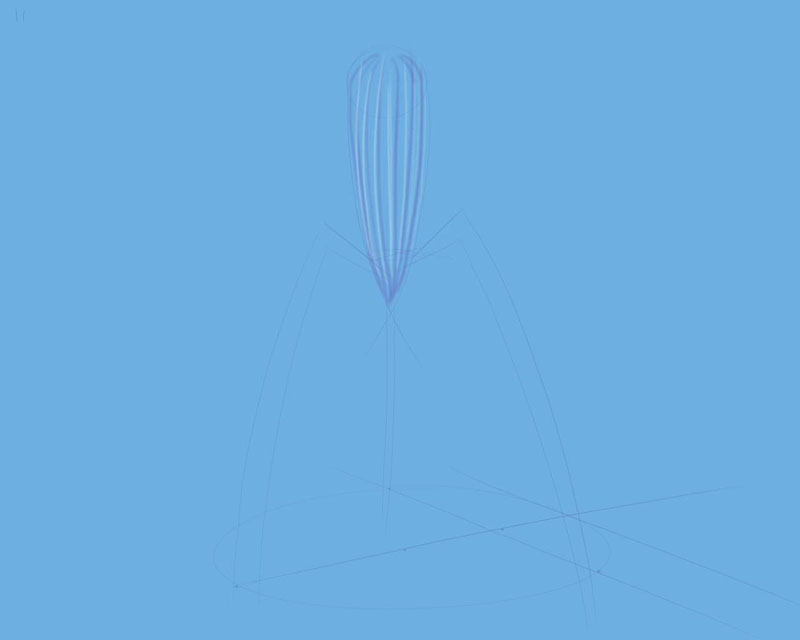 Now use a very large brush to color the solid. main color for the whole, lighter one to do the top left (where the light falls onto the solid).
Do the legs as well.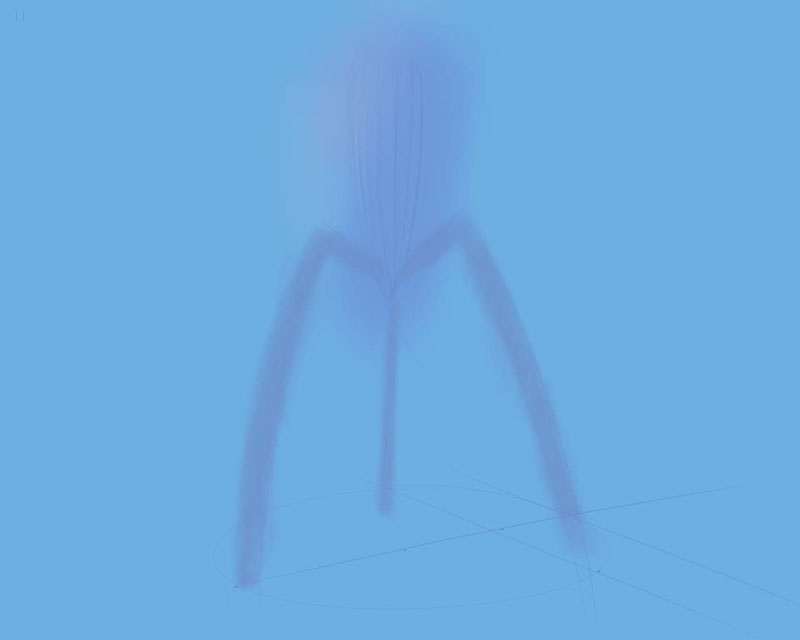 Now use the eraser to outline the solid and make the legs more clear.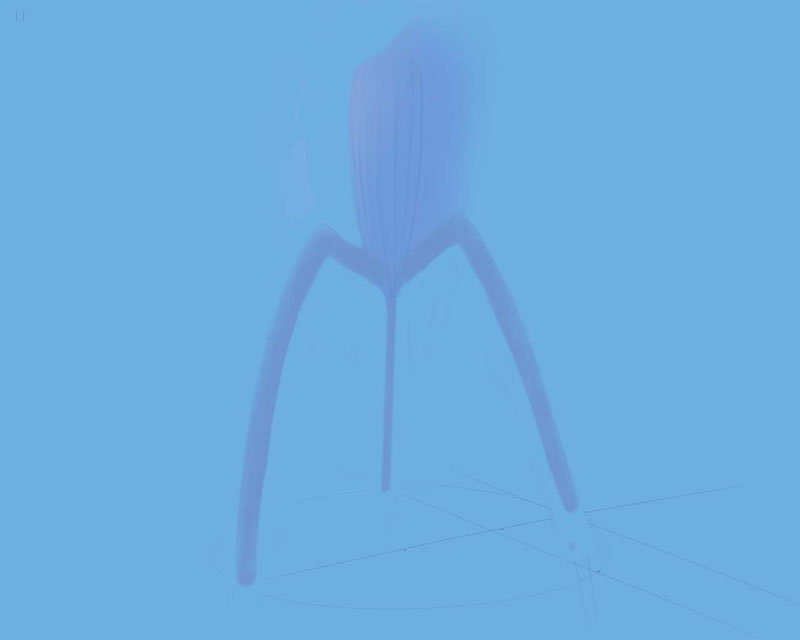 To get the ridges back on the solid you use the small brush again to redo the lines, dark ones and the light ones.
Because the light won't fall on the whole object the right part shouldn't have this white lines and the lines should be lighter to the right.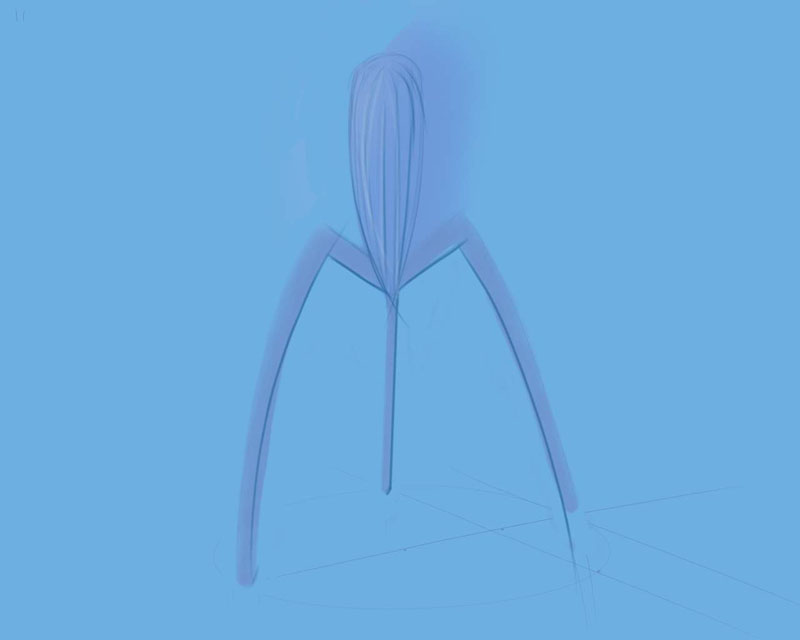 To give the legs more chroom look, give them a highlight.
put your drawing on a surface by putting a shadow under it.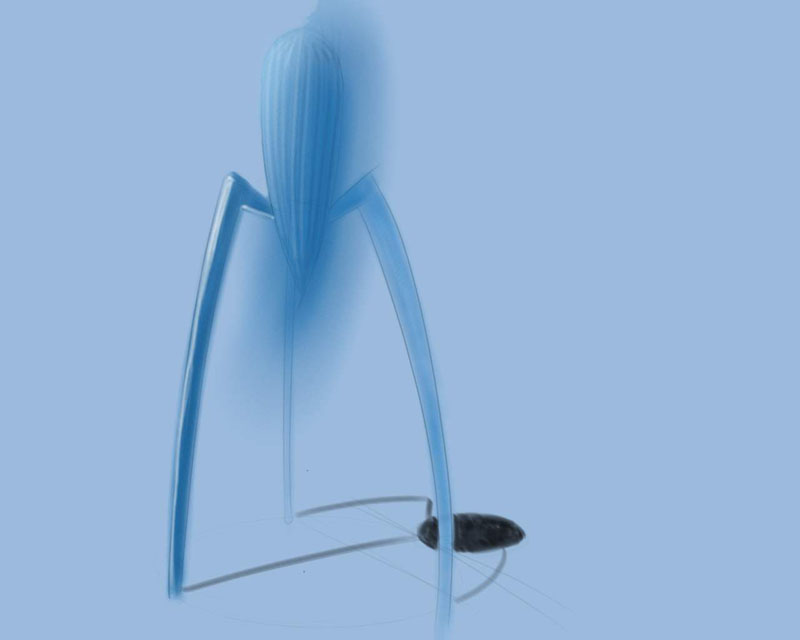 The highlights on the solid make the chroom more realistic.
A reflection light on the leg that is in the shadow of the solid makes the drawing complete.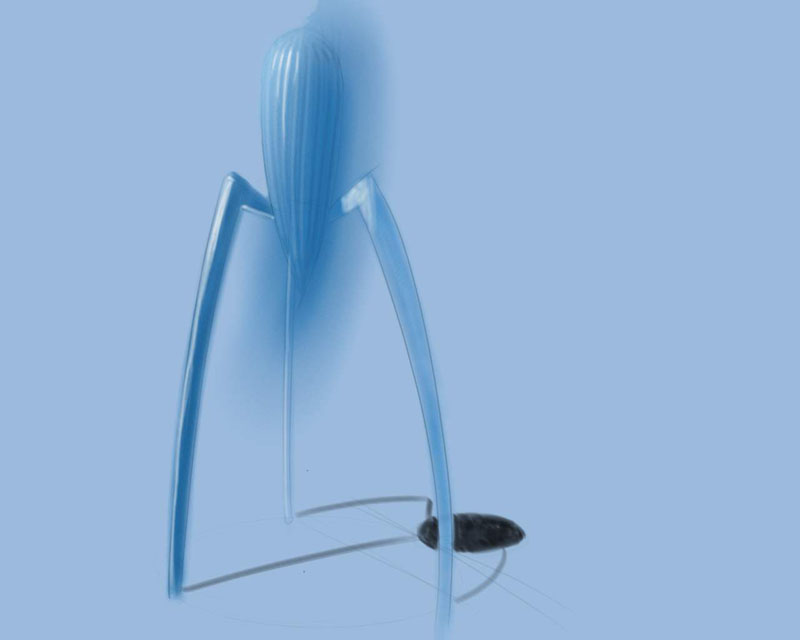 The finishing touch is pullig the parts out of the haze.
Do this by acentuate the shadow on the product and by outlining your drawing with a darker brush.